A friend of mine read my blog yesterday about guide dogs and replied: 'Did you know they now have talking dogs for the deaf?'
I pointed out that even if they could teach labradors to hold intelligent conversations it wouldn't be much good giving them to deaf people.
Perhaps they can shout, she said.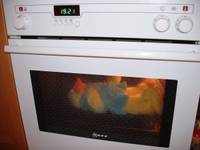 ROAST DUCK - click to enlarge